We are the only company to offer guaranteed rent on any property, of any size, anywhere in the UK. If you're in need of a service to ease your burden as a landlord and investor, you need look no further. We provide the most outstanding guaranteed rent in Cathall, Chapel End, Chingford and all other London districts, as well as the entire UK.
Don't miss out on guaranteed rent on Cathall
To sum up our scheme, we will pay you an agreed amount every month. We do this directly into your chosen bank account. These payments will continue all year round even if the property is currently without tenants. As a result of this, you will never have any concerns about missed profits, unpaid mortgage payments, or any of the other headaches that come with unpaid rent.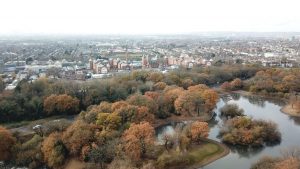 When paying your guaranteed rent, we also manage the property. From viewings and appointments to checking tenants' references to completing paperwork, we do it all, absolutely free. We never charge management fees, and are able to do any management task that comes up. If you are pushed for time and want to hand over the difficult day to day work of handling your properties, our team is here. We are completely prepared to manage everything. Your properties are valuable so you want to be completely confident over management. The team you work with needs to be second to none. With Finefair, you will always have that reassurance.
Get in touch with the Finefair team
To learn more about guaranteed rent in Cathall, phone us now. With complete flexibility in our services, we put you in control of your investments. Our work allows you to cut down your workload. At the same time, you will be able to make a healthy profit from your investments for years to come.