Remove the risk from your rental properties with our amazing guaranteed rent schemes. With this, we will pay your rent and manage your properties. As a result, you will never have to worry about chasing up tenants or covering costs. We can provide guaranteed rent in Bulls Cross, all other areas of London. This includes places such as Clay Hill and Bush Hill Park, as well as the entire country.
Be smart with your properties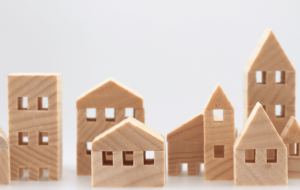 If your property is empty for a while, or if the occupants fail to pay their rent on time, you will still get paid. It's never been easier or more convenient to protect your investments. You will be able to defend yourself from the common pitfalls of rental property ownership.
Your payments will commence just one day after you sign up with us and we will achieve the highest possible rent. This makes us the first choice for discerning landlords who only want to work with the best. The schemes are available for a period of your choice, from half a year to a decade. You can rest assured of regular and reliable payments throughout that entire time.
Enjoy guaranteed rent in Bulls Cross and further
Our nationwide guaranteed rent service is unique because we're the only company to offer it to any landlord. We do this regardless of what kind of properties are contained in their portfolio. From estates to blocks to single flats to houses to HMOS, we cover them all with our incredibly adaptable guaranteed rent services.
If you want to hear more about guaranteed rent in Bulls Cross, reach out to us. You can give us a call or send us an email enquiry. We can also help if you have an interest in learning exactly what we can do for you in terms of property management,