Our guaranteed rent schemes are one of our most-widely used services. It appeals to all kinds of investors and landlords who want to protect their financial interests. At the same time, you can save time and hassle on day to day property management. It has never been easier to ensure that you receive regular rent. So, why not get in touch to ask about our guaranteed rent in Bromley, Lambeth, Westminster, Camden, Southwark, the entire Greater London area and the whole of the UK?
The best choice for expert services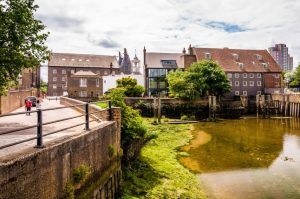 We are the only company to guarantee rent for any size, type or age of property. Whether you want to guarantee your rent on an apartment, a HMO, a hostel, an entire residential estate or a whole block of flats, we have it covered. Payments begin almost immediately, commencing within just 24 hours. After this you will receive rent money on a regular monthly basis. The time period is completely up to you – we offer guaranteed rent for any period from one year to ten years.
Extensive guaranteed rent Bromley trusts
We don't only provide the rent money with our services. We can also take care of the paperwork, bills, council tax, inspections and all other management responsibilities. This leaves you with no worries for the entire duration of the scheme. For busy landlords with multiple properties to take care of, this is an amazing scheme. It will save you so much time and remove the worry of unpaid rent. You can still keep an eye on things while having complete peace of mind knowing that professionals are taking care of your property.
Remember that it is in our interest to achieve the highest guaranteed rent in Bromley. So, you will not find a better scheme of this type anywhere else.