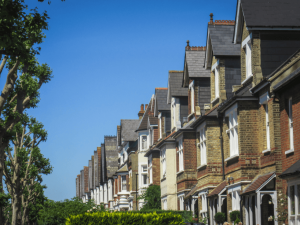 At Finefair we provide a huge variety of property services. We are versatile enough to take on any type of property no matter how large, small, old or new. Many landlords and investors choose to take advantage of our offer of guaranteed rent in Acton and further. This involves us paying your rent for a fixed period of time. This could be anything up to ten years. What this means is that if you need a long term solution to your rent worries, we can provide it for you.
We will carry on paying you a guaranteed monthly sum throughout this entire term. We do this even if your property is empty or if your tenants are unable to pay for any reason. Our guaranteed rent ensures that you will continue to receive money no matter what the circumstances are.
Guaranteed rent Acton loves using
We also offer the highest available guaranteed rent and manage all types of properties throughout the whole term. We will inspect them and take care of everything, as well as handle tenants' needs. This means you will save plenty of time as well as stress. The reason for this is that you will not have to deal with those time consuming day to day jobs. With so many advantages, it is unsurprising that this scheme is the most popular service we provide.
The company you can count on
We're renowned as the leading property company offering quality guaranteed rent in Acton, Dormer's Wells, Ealing as well as all other areas of the capital. You can feel safe in the knowledge that you're working with a highly reputable and experienced company. We will pay your rent on time each month, giving you financial security. If you would like to enquire about any of the services we can offer you, please do not hesitate to get in touch. We will be able to discuss your individual requirements and our services.