If you like the idea of receiving fast as well as reliable rental payments for your investment property, turn to Finefair. Even during those times when it is temporarily unoccupied, we can provide all the help you need. At Finefair, we specialise in a wide variety of professional property services for all types of landlords and investors. This includes guaranteed rent in Dormer's Wells, Ealing, East Acton as well as all other parts of the capital. As a matter of fact, we don't only cover London with our services, but the entire UK.
Guaranteed rent Dormer's Wells loves to use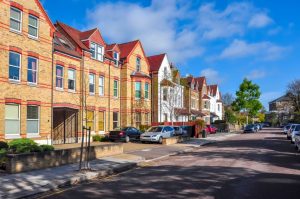 We do not charge you for our leasing service, and we achieve the highest guaranteed rent in Dormer's Wells for all our clients. As such, we are a truly cost effective option for you. We commit ourselves to helping our clients make the optimum profit from their investments. We do this by providing a reliable, high quality service. When you are taking part in our guaranteed rent offer you will have the security of knowing exactly when the rent money will be arriving and how much you will be getting,. This allows you to make plans safe in the knowledge that there will be no missed payments. We'll even carry on paying you when the property is unoccupied.
What are you waiting for?
We understand that our clients need a guaranteed rent scheme that will fit into their lives. This is why we are completely flexible in the services we offer. We allow you to choose the length of the scheme, which can be any period of up to a decade. If you want a scheme that will give you complete peace of mind for several years, we can provide it for you.
Wherever your investment properties are found and whatever type of property you own, contact us now. We will be happy to discuss the terms of your own individual scheme with you.