If you are looking for your dream home in London you have probably thought about Ealing. With a nickname like the Queen of the Suburbs, it is easy to see why it is so popular. With more open space than inner London but good transport links and easy commuting, it ticks the boxes for many people. As the top guaranteed rent company Ealing has, we can help clients with assets all over the Borough.
A look at Hanwell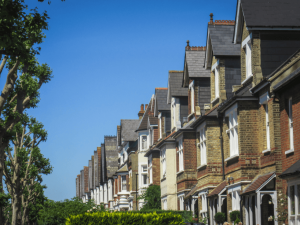 Most people that look at this part of the capital will target Ealing itself. Others will look further west and consider Southall. In between the two you can find Hanwell. It is not as popular as either but has plenty to offer. The fact it is less popular can actually be a big draw for some too.
The great thing about Hanwell is the community feel. The staying power is excellent, with people tending to stay for many years. The fact there are good local schools helps with this too.
One of the other attractive things about this part of Ealing is the amount of greenery. There are several parks, including Brent River. Then, there is a stretch of the Grand Union Canal with a series of locks. It is a great spot for people who love walking in nature. There is even a local zoo.
The housing mix in Hanwell is great too. There are plenty of streets of Victorian and Edwardian terraces. There is also some newer 30s properties and a lot of work seems to be ongoing to build new homes. The council has done a lot of work to find sites to develop. That means there are some good opportunities for first time buyers.
Commuting
As we said above, Ealing is a good spot for commuters. Hanwell is an interesting location in that regard. It has a local train station to the north of the area. There are regular services between Paddington and Heathrow here. The arrival of Crossrail will boost the commuting though. Once the line is fully operational there will be regular services so people can get to Tottenham Court Road in just 15 minutes.
As well as the train line there are Underground services at nearby Boston Manor. Plus, there are plenty of bus services.
Talk to the top guaranteed rent company in Ealing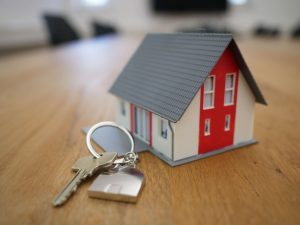 Finefair Ltd is a company that knows about all the wonderful areas in Ealing. In fact we support lots of landlords who target assets in different parts of the Borough. Hanwell is an interesting option and got a lot of attention because of the arrival of Crossrail. It remains one of the top hotspots along the route.
If you do have assets in Hanwell they could appeal to a lot of renters. Particularly families will love larger properties close to the good schools. Commuters who want to rent a home that is within easy distance of the centre of the city but with lots of open space will appreciate them too.
Whatever you have in mind, we would love to help. We can manage portfolios and arrange all kinds of useful services. Our rent guarantees in particular are great if you want assurances that you will receive a monthly income in all situations.
So, speak to us to work with the best guaranteed rent company Ealing can offer. We arrange great services and support every client.