There are many matters that need taking care of when it comes to estate management in Newham. This is also the case when dealing with property matters in any other area of the capital. This includes boroughs such as Camden, or Tower Hamlets. With Finefair, you won't have to worry. We work throughout London to provide people with expert support.
It is crucial that any and all property management complies with the law. Furthermore, it must ensure your tenants are happy with the way everything is being run. The running should also allow for important repairs and maintenance to be dealt with quickly. When we are handling your management, you will have total peace of mind. You will be able to rest easy knowing that we are taking care of all these matters.
Making a tough job much easier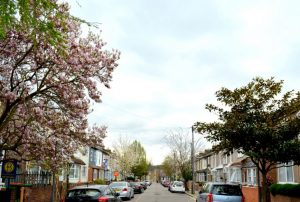 Estate management can be complex. With this, several different properties and many tenants need dealing with at once. By working with a professional company such as ourselves, you can relieve your workload. You will be able to feel confident that all the work is being done properly. We are versatile enough to manage even the largest, most complex estates. In addition, we can handle estates that encompass many properties far apart from each other.
Estate management Newham can count on for superb results
Our management packages cover everything. We will carry out inspections, arrange viewings, as well as maintain outdoor areas and interiors. Also, we can provide any information the tenants may need, and deal with financial matters. We are even able to guarantee your rent for any amount of time from six months to ten years. This makes us the company you can depend on for your property needs.
We are eager to start helping you with estate management in Newham. Our team always strives to deliver the best service we possibly can. This is regardless of whatever your individual needs may be. Please contact us today if you would like to discover more about our work at Finefair. We can elaborate on any aspect of our lettings and management services.