One of the things that make us such a good partner for landlords and property investors is we help them to meet their obligations. Not doing this can cause serious issues, including huge fines or even being disbarred from being a landlord. With our services there is less risk of this. That is why we are the top name for managing investment properties Enfield has.
Selective Licensing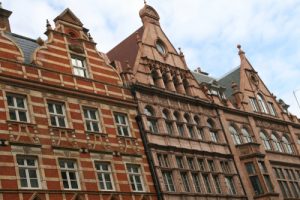 A number of local councils in the UK have selective licensing. The goal with each scheme is to crack down on rogue landlords and improve standards. The move can also help a council to generate funds that they can use to track down and punish a landlord that takes advantage of their tenants.
Enfield Council is in the process of considering two licensing schemes. They are only at the consultation stage, however this will end on the 29th of November. After this the local authority will be in a position to decide if they should proceed with the plan or make changes to it.
Thirteen Wards
The first scheme is selective licensing for private rental homes in thirteen wards within the Borough. The areas this would affect are: Bowes, Edmonton Green, Upper Edmonton, Lower Edmonton, Haselbury, Southgate Green, Jubilee, Ponders End, Southbury, Enfield Lock, Turkey Street, Enfield Highway and Palmers Green.
In addition the Council is proposing a scheme for Chase. This is different to the one in the other 13 areas but would have a similar impact on landlords in the area.
HMOs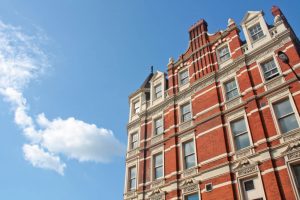 The second scheme is additional licensing and would require landlords to get an extra license on top of any other ones if they have a HMO. Houses in Multiple Occupation are a big focus for local authorities. This is because there is a higher risk that the living conditions will be below standard. The property may even have been split up illegally.
If Enfield Council moves forward and introduces additional HMO licensing it would affect the whole Borough. It is vital that landlords are aware of this and don't assume that the scheme only affects the areas above. If they have any investment properties Enfield landlords can come to us for a service.
RLA Concerns
Enfield is not the only Council thinking about selective licensing. However, the Residential Landlords Association (RLA) is warning against rushing in to introducing a scheme. They would rather see evidence that a council is making full use of other enforcement powers. In addition, they urge councils to make better use of data to track and tackle criminal landlords and want local authorities to have the proper resources.
The RLA would also like to see changes to enforcement policies. They want them to be standard and consistent across the country.
The best team to manage the investment properties in Enfield
If you need our help to get a better idea of your obligations or to manage properties, simply contact us. We will explain our services and how you can benefit. For example we handle management, offer guaranteed rent, and even arrange council leasing.
We are proud to have a reputation as the top manager of investment properties Enfield has. So, call today to speak with our team or find out more on our website.