If you are looking for investment property Ealing is a fantastic location. It has a lot to offer, from good transport links to top schools. In fact the area has a nickname as the "Queen of Suburbs".
While it already has a great reputation, there are a lot of projects making it even better. This includes new homes, a makeover of the town centre, more amenities, and even a new landmark when Pitzhanger Manor House has restoration.
Eco Friendly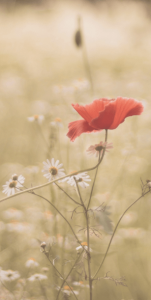 Yet another reason why people love Ealing is that it is a very green area. In fact new research says it is the greenest borough in London. The study looks at how boroughs perform in terms of recycling, renewable energy, electric vehicle use, spending on the environment, and more.
A lot is happening in Ealing to improve the environment. There are several schemes that are looking to improve the biodiversity in the area. This includes rewilding, including growing more wild flowers and long grasses. These make great habitats for field mice and other rodents. In turn higher numbers of these animals attract more birds of prey, including owls. There are even new nesting boxes for these birds.
There is a huge £1million project to improve 44 acres of land as part of the Greenford-Gurnell Greenway project. This will improve wetlands, meadows, reed beds, orchards and woods. The work will open up the River Brent towpath whilst also reducing the risk of flooding and improving the quality of the water.
People in Ealing are also passionate about recycling. Currently around half of all household waste is recycled. The goal is to increase this to two thirds in the coming years. Food waste in particular goes to good use. It either becomes fertiliser or is used to generate electricity for homes in the area.
What to look for in a home?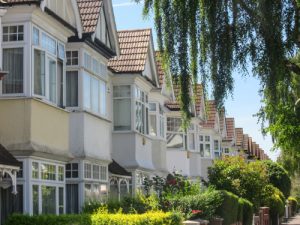 If you are looking for an investment property Ealing has some great options. There is a fantastic housing mix, from larger Victorian homes to modern new builds.
If caring for the environment is important to you it is a good idea to look for a newer build that is sustainable. You should be looking at things like energy efficiency, insulation, renewable energy, and greenery. It is also wise to find out if there is storage for bicycles and charging points for electric vehicles.
It may be a good idea to make an eco friendly checklist before you look for a home. That way you can see how green potential assets are.
The best people to manage investment property in Ealing
If you have a property portfolio or are looking to make your first investment, Finefair can help. We can assist people in finding assets, managing them, guaranteeing rent, and more. Whatever you need, we will do our very best so you achieve your goals.
You can contact us if you want any more information about the investment property Ealing has to offer. We can also explain more about why we are the perfect portfolio manager for you.