Finefair gives you the chance to work with experts who know how to look after properties. We can offer services to suit any needs, including the finest property management City of London has access to. We work hard to ensure that every service is high quality and offers as much value as possible.
Wind tunnel fears and changing rules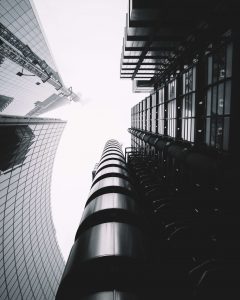 The City of London has made the decision to alter building rules for skyscrapers. This is because of fears about the winds that a high-rise, urban microclimate will create. The City is also going to reduce wind condition levels. They will do this by classifying average speeds of over 18mph as uncomfortable.
Developers will need to change designs if they are likely to impact pedestrians or cyclists. They will also have to provide thorough safety assessments about the effects the buildings might have on people at street level. An assessment should include testing and computer simulations of pavements and roadways.
Recent years have seen many skyscrapers join the London skyline. This includes several within the City such as the Leadenhall Building, known by many as the "Cheesegrater". There are another 13 skyscrapers on schedule to complete by 2026. They will range from 78 to 305 metres tall. Currently, 6 of them are under construction. The other 7 have planning consent from the City.
These tougher guidelines aim to minimise the knock-on effects of developments. As a result, people will need to asses wind impacts when developing designs and must complete extensive tests.
This change will still allow developers to build new housing of a high quality. However, this will now have to be in a way that creates an environment in which people want to live. As a result, residents will have access to housing and will have stable wind conditions in surrounding streets.
Start working with experts now
Regarding property management City of London clients and people all over the capital can arrange to work with the Finefair team. We have a wealth of expertise when it comes to working with landlords, investors, and their needs. You will receive a bespoke service when you choose to deal with us, so reach out now.