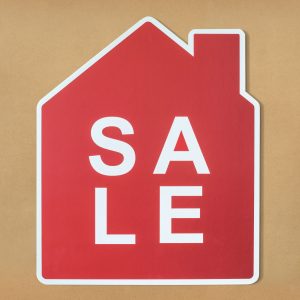 Last year was an incredibly strong one for house price growth in the UK. Many areas saw record increases with a wave of demand pushing prices up. It was a seller's market and lots of people who brought properties to market had sold within days. We can now look at which areas had the highest increases in different regions thanks to data from Halifax. As the top name for block management Harrow has, we are proud that this local area makes it on to the list.
According to the data, the national average for house price growth in 2021 was an impressive 6.2%. However, there were some areas that went far, far beyond this. Let's look at some of them.
Taunton
The headline grabber is the historic county town of Somerset. Taunton had an incredible 2021, with prices rising by 21.8%. In monetary terms that is a rise of £56,546, reaching an average of £315,759.
This was a popular location for a number of reasons. For starters it is a very green area with lots of culture and high living standards. At the same time it is within commuter distance to London. With people spending more time working from home and only heading into the office a few days a week, this kind of destination has been very popular.
Chippenham
While Taunton had the highest percentage growth in 2021, the highest gain in cash terms was Chippenham. The town in Wiltshire saw the average property gain £58,322, putting the value at £381,181. This was a still very impressive 18.1% increase.
In London
The biggest growth in the capital was Enfield. While it was not the double digit increase of some locations, it was still a nice 6.8%. As a result, it took the average price over the half a million mark for the first time (£512,135). This was an increase from £479,745 the previous year. The only other area to go above the UK average was Harrow.
North England
The last year was a particularly good one for house price growth in the North. In fact, every single region from the Midlands to Scotland had average increases at or above the UK average. It is especially great at a time when London was quite flat. Many of the top 20 areas for growth are in the North, including Rochdale, Bolton, Wirral, Bradford, and Doncaster.
Wales
If you look at the figures by country, Wales had the best period. Nationally the growth in 2021 was 14%. This pushed the average from £202,680 to £231,134, a really excellent annual gain.
Scotland
It was also a very good year for the property market in Scotland. According to the data, the average growth in the country was 8.8%, pushing the average price over the £200,000 mark (£207,778).
There were several locations in the country with growth beyond this though. Motherwell was the most successful with 17.3%. This made it one of the most successful areas in the whole of the UK. Hamilton and Dumfries also had big gains (13.7% and 13.6% respectively).
Do the top growth locations have anything in common?
Interestingly, many of the areas that saw very high growth were more affordable neighbours of big metropolitan areas. For example, Taunton is close to Bristol, Bolton is a cheaper alternative to Manchester, and Hamilton is a great alternative to Glasgow. These locations also tend have a better mix of property types and locations.
Choose the best block management in Harrow
Finefair Ltd has been working hard throughout 2021 to help clients in the property market. It has been a great year for sellers but the high prices have also put pressure on the rental market. Both of these have been opportunities for investors. It has been our pleasure to help clients to benefit from them.
If you are looking for a partner to work with, we are the company for you. We can provide a wide range of options, from the most scalable block management Harrow can offer to a choice of guaranteed rent schemes. We even provide portfolio reviews and recommendations for how you can increase yields.
So, if you would like some help, please contact us.