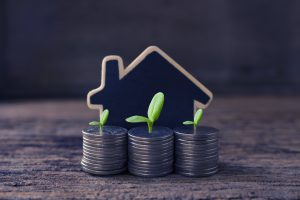 Finefair is a property specialist covering a wide array of areas in London. People consider us to be the top team specialising in property management Merton has. Part of the reason why is our ability to manage any kind of home, from large estates or blocks to individual houses. Another part of it is our commitment to high standards.
Thanks to the London housing crisis, a revolution is underway in the suburbs. House builders are investing billions into far-flung postcodes. These areas are the focus because they have lots of potential for new homes.
Mitcham
Clarion housing association is leading the way in Mitcham. They are spearheading a £1.3billion refurbishment of three former council estates. This move is going to supply houses for thousands of people. The work can also provoke the sort of metamorphosis that neighbouring districts are enjoying.
Homes for rent and sale
Around 40% of these houses are for people who are already residing on the Ravensbury, Eastfields, and High Path estates. The housing association shall build roughly 400 homes to rent. In addition, 1,200 will end up for sale on the open market.
The aim of the project is about more than replacing crude buildings with smart new houses. Clarion want to build communities that will thrive. These are ones with open spaces, leisure facilities, shops, and job opportunities. Mitcham already possesses great commuter links and an abundance of open space. So, new residents will have lots or new and existing amenities to enjoy.
At the side of Clarion's venture, housebuilder Redrow has discovered Mitcham's potential. Millfields is a collection of family homes that are near the River Wandle. The site is a former peppermint and lavender distillery so it has lots of history.
Work with us
At Finefair, we can help you handle certain aspects of your property or all of them. More importantly, we change services over time to suit your needs. You can therefore depend on us to handle everything.
If you would like to speak to the most skilful people excelling in property management Merton has, call us today. In one consultation you can find out more about us as well as the value we can offer.