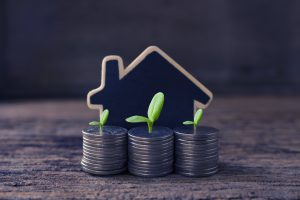 Owning and managing properties can be hard. Instead of struggling, you should look into first class services that can help. Our work covers numerous areas such as finding investment properties Bromley based clients want to invest in. When you work with us, we will meet your needs so that you can succeed with your assets.
A fantastic opportunity
Thanks to a vote by residents in favour of the scheme, Pike Close Estate in Bromley is set for a redevelopment. The ballot for the 218 homes in the estate near Burnt Ash Lane was independently conducted by Electoral Reform Services.
The redevelopment of these homes will allow them to meet modern space and energy efficiency standards. The work will deliver an extra 100 new homes with half of them set to be affordable.
Existing residents have to approve schemes that involve demolition. After this, City Hall can give funding. This is because of a policy issued by the Mayor of London in July 2018. The deputy mayor for housing and residential development is happy that this was put into practice here. It has given the residents a chance to have a say in what happens to the estate in which they live.
Engaging residents
Homebuilders Countryside is leading the project. This is along with social housing leaders Riverside, with support from the Greater London Authority. Riverside owns and manages the 92 Pike Close rented homes. They used consultations, workshops, and drop-in sessions to engage with residents. In addition there were visits to other Countryside developments. As a result people could see the high quality of the housing they will deliver.
The aims of the proposals include improving safety and the housing mix. Another purpose is to address under-used spaces like children's play areas. The work will help overcrowded families by providing them with new homes. These will improve living conditions and meet their needs. This is while keeping the community together.
The Pike Close redevelopment will help deliver high quality new homes for residents in the area. This will help improve the neighbourhood and integrate existing as well as new communities.
Rely on our team
Finefair provides help with the great investment properties Bromley offers. People can give us a call to learn more about our leading services. We would be more than happy to go into detail about our work and explain how we offer such great value.