Property owners in the UK have two big choices if they decide to lease their properties. The first is to go with the private market. However, there is a second option with council leasing. As one of the top resources for info about letting to councils Bexley has, Finefair Ltd would love to help advise people about this. It could be an opportunity that many landlords are currently missing out on.
What is it?
For those who don't know, many local councils in the UK are looking to build relationships with property owners. Their goal is to gain access to more properties that they can use to house people who need social housing. There are all kinds of schemes to look at, giving people plenty of options.
How does it work?
This kind of letting is a really interesting option because the property owner gives responsibility over to the local council. The authority will inspect the property and then select someone on their housing list to become the tenant. It will be the council's job to make this selection and then handle rent collection and managing the property. The owner gets a guarantee that the property will return to them after the scheme ends; there is no change of ownership.
What are the benefits?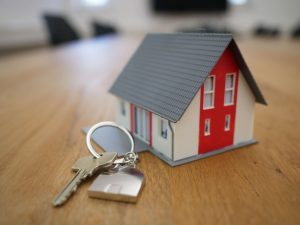 There are some really fantastic advantages from choosing letting to councils rather than sticking with private lettings. The biggest by far is you dodge void periods. These are a big risk even if you get a huge amount of interest from prospective tenants. In the best cases there may still be a few days between the end of one tenancy and the beginning of another. The longer the property is vacant, the more rental income the owner loses.
When you work with a council they absorb the impact of any void period. You will still get your rental income every month without fail. This is because it is now the council's responsibility to find and choose a tenant.
This kind of service is also better for any landlord who wants to minimise their outlays for property maintenance. The council will be responsible for this. As we said above, most agreements also include a guarantee that the property will be in the same condition at the end of the scheme that it was at the outset. This provides some good protection.
Letting with the council is also rewarding if you have a property in an area where there is licensing requirements. The licences can cost quite a substantial amount and landlords can face big penalties if they fail to comply with them. However, a relationship with the council means no need to worry about any of this. The local authority will make sure the property is up to their standards.
To talk us about letting to councils in Bexley
Finefair Ltd has relationships with local councils all across London. Our goal here is to be the middleman between them and landlords. This can be very helpful for the latter because we can help them to look at schemes and decide which is best for them. We can then handle negotiations with the council.
If you are unsure whether this type of letting is for you, we would love to offer more info and advice. We have lots of happy clients who know we are one of the top resources for letting to councils Bexley has. Our focus is on offering them the best service, whether they are local, from elsewhere in the UK, or are overseas investors.
So, if you want to speak to us about this service please get in touch.