We are a company that understands the diverse needs of property investors. Having done business with them for more than a decade, we know what approaches to take. In addition to improving your current situation, we can also aid you in grabbing new opportunities. Because of our commitment, we are the best when it comes to estate management Sutton has to give.
Changes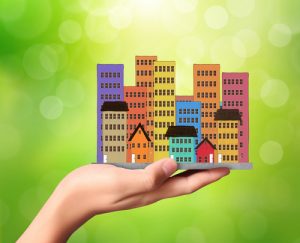 Sutton is an outer London Borough. During the 18th and 19th centuries, it had a purple patch. Its lavender fields grew to become the nucleus of a global industry. These days, there's a different focus. Now, it's all about the suburb's town centre. Things weren't like this in the past however. Due to some terrible planning disasters during the 70s, the centre lost its glamour. This is changing now though.
Residing in travel Zone 5, Sutton is a relatively cheap option for young first time buyers. It's the ideal locale for them to find a swift commute to central London. It is 25 minutes to Victoria and 33 to Blackfriars. Something that's presently on the agenda is an extension to Croydon to Wimbledon tram service so it runs to Sutton. In addition, some serious regeneration is ongoing.
Sutton Point
Sutton Point is one of the more essential projects to take place recently. It is right next to the train station and has 332 high rise flats. Moreover, there is a fitness centre, hotel, offices and shops. The plan was to group all of these around a new public square. Those responsible have also installed a striking rooftop garden on one of the buildings. The aim here was to turn Sutton into one of the greenest locations in the UK.
At Finefair, we have an experienced team who can handle every aspect of managing your properties. This will allow you to attend to other matters that require your attention. Furthermore, it can take some of the stress away from you. When you have the best name for estate management Sutton can offer on your side, what more do you need?
If you desire our help, please let us know.