If you're a landlord considering a scheme for guaranteed rent in Osterley, or even if you own properties based in another part of the UK entirely, then turn to us. You can always feel certain that Finefair will have the solution you need that is tailored to your specific requirements. With our years of experience in the business, we have become one of the leading property companies in London. This makes us the number one choice for property investors who want reliable and speedy guaranteed rent payments.
Work with the Finefair team
The scheme is simple and helps to make your life as easy as possible. You will always know exactly when the money's going to arrive in your account. We will pay you on the same day each and every month and will provide you with the highest available guaranteed rent. The length of the scheme is entirely down to your needs. Some of our clients just want to get rent payments from us for a short period. There are also others who prefer to make it a long term arrangement of up to ten years. Our schemes are totally flexible so you can choose how long you take part.
First class guaranteed rent in Osterley and beyond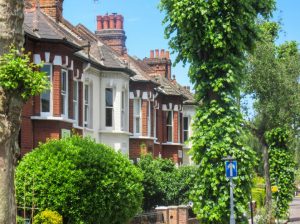 We're well known for the quality of our service. This is as well as achieving the optimum guaranteed rent for all our clients. We pride ourselves on the reputation we have built for excellent work. You can rely on us to take care of your valuable property investments.
If you would like to enquire about guaranteed rent in Osterley, Spring Grove, Woodlands or any other part of the UK, make us your first stop. Whatever type of property you own, you could be receiving your first payment within just 24 hours. So why wait any longer to sign up for our scheme?