As a landlord, you may worry about your rent payments. It's possible that you will be left short of money if your rent is not paid for any reason. If you are concerned about this, then you should consider our offers for guaranteed rent in Lea Bridge, Leyton, Leytonstone as well as the rest of the UK. With such a versatile nationwide service, we are the leading choice for rent guarantees throughout London and beyond.
Top services for guaranteed rent in Lea Bridge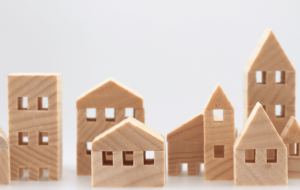 We strive to find the very best tenants to occupy your property. However, sometimes unforeseen circumstances like redundancy can affect their ability to pay their rent on time. At other times, your property may be unoccupied for a while. This will mean that there is nobody to provide you with the rent you need to cover the mortgage or other important costs. In cases like this, guaranteed rent gives you a safety net and ensures that you will be protected from all eventualities. You will always receive your rent money throughout the year, no matter what happens.
From the moment you decide to go with our guaranteed rent plan, you won't have to worry about anything. Even if you are based far away from your UK investment properties, there is no need to worry. You will be able to have complete confidence that our team is properly caring for them in your absence. We will handle bills, council tax, inspections, viewings as well as all the other important yet time consuming jobs that landlords face every day. So, you will have more time for other business.
Don't delay and work with Finefait today
To discover more about guaranteed rent in Lea Bridge and find out whether these schemes are the right option for you, just get in touch. You can reach us by ringing 020 8554 0500 or dropping an email to info@finefair.com. We also have a handy free valuation form. We will be happy to provide all the information you need.