There are many pitfalls that can affect landlords, particularly in London where property is always in high demand. Some landlords experience problems with their tenants being unable to pay their rent. There are also others who are sometimes left without a tenant. This means that they lose out on the rent money they should be receiving every month. Others don't have the time to look after all their investment properties and chase up rent. So, they need help from a professional team to get help doing everything required. If any of these situations apply to you, you may wish to consider taking part in guaranteed rent in Lampton and further.
Fantastic property services on offer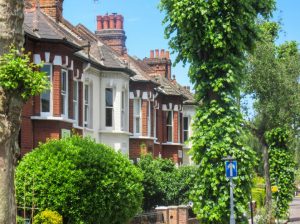 We offer the most unique schemes for guaranteed rent in Lampton, Lower Feltham, North Feltham and all other areas of London and the UK. This is the most popular service we provide due to its speed, convenience and the fact that it includes full management and inspections for your property. What this means is that you never have to worry whether your valuable properties are being looked after. We're the only property company who will consider any property of any size, anywhere in the UK.
Payments are fast and reliable and will arrive in your account at the same time every month. The schemes are totally flexible and can last as long as you like – any period up to ten years. Everything we do is focused on the needs of our clients. So, whether you want to make this a long term arrangement or just a temporary solution for a year, we can provide what you require.
Here to help with guaranteed rent in Lampton
Get in touch now to discover more about guaranteed rent in Lampton or anywhere else in the UK. It has never been easier to guarantee the rent on your investments. So, you don't need to search anywhere else for all the professional property services you could need.