Are you tired of unreliable tenants? Are you sick of going without a regular income from your properties when they're empty? Do you like the idea of receiving the rent people owe you at the exact same time every month? Do you want there to be absolutely no worries about whether it will turn up on time? Our guaranteed rent in North Feltham and further affield could be the answer you need. These schemes can help you achieve a more successful and less stressful life as a landlord.
Here to help with guaranteed rent in North Feltham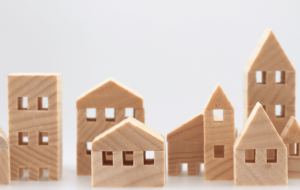 The way it works is simple. We will effectively become your tenants and pay you a guaranteed sum every month, no matter what happens. Even if the property is unoccupied, you'll still get your money. We'll even manage the property and look after it for you throughout the entire term. This means that you will be able to save plenty of time. As a result, you will be free to look after other areas of your business without worrying about the condition of your property.
Whether your property is in London or in any other part of the country, you can be sure you are covered with our versatile nationwide service. We have years of experience in the business and a commitment to providing excellent service. As such, we're the number one choice for guaranteed rent in North Feltham, North Hyde, Osterley and all other parts of the capital. Since being established over a decade ago we have become known for providing the highest guaranteed rent available anywhere. We maximise the profits for our clients while taking care of all the hard work so they don't have to.
Contact the property experts
Whether you have an interest in getting guaranteed rent in North Feltham or in any other part of the UK, get in touch with us. You can be certain we have a great solution to offer you. We do not exclude any type of property from our great offer. So, no matter what properties you own, give us a call and find out what we can do for you. We are sure that our fantastic guaranteed rent services will not dissapoint you. There is no need to look any further than Finefair for the help you need.