Here at Finefair we provide a wide variety of different services. These suit the needs of every landlord and investor throughout the UK. Among many other services, we offer short or long term guaranteed rent in North Hyde, Osterley, Spring Grove and the rest of London. This makes your life easier. Plus, it removes many of the risks that London landlords face on a day to day basis.
What's not to love about guaranteed rent in North Hyde?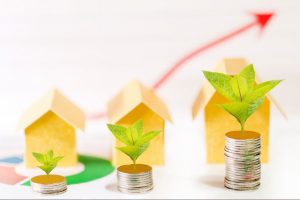 For example, it could be that you worry that your tenants will suddenly be unable to pay their rent due to factors such as unemployment. Well, our guaranteed rent schemes ensure that you'll still receive your money on time. In fact, you will carry on receiving monthly rent payments no matter what the circumstances. This means that you will always have absolute peace of mind. You will never have any concerns when it comes to rent.
As a highly versatile and experienced company, we are able to cover all types of properties no matter where they are in the UK. If you own multiple properties, a single flat, a HMO, or any other kind of property, we can help you. Rest assured that we will always consider your investment for guaranteed rent. We're open to all types of properties. In fact, we have a portfolio filled with many different types of investments from all sorts of property investors. This makes us one of the most flexible options for all your needs.
The team you can always count on
If you like the idea of having your rent fully protected by one of London's leading property companies, then give us a call today. We would be happy to tell you more about what we can do for you. With our years of expertise as well as a wide variety of different options, we are the best option. Our team is certain to be able to provide you with the guaranteed rent in North Hyde that you need.