If you're interested in guaranteed rent in Isleworth or any other part of London, Finefair is the leading choice. We work with all types of landlords and investors and guarantee the rent on a huge variety of different properties. This makes us the most versatile company offering this scheme anywhere in the UK.
Guaranteed rent in Isleworth has so many advantages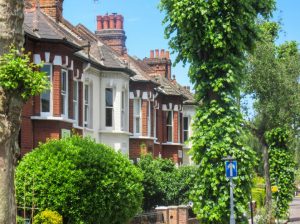 Guaranteed rent gives you peace of mind. This is because you always know exactly how much money you'll have coming in for the entire duration of the term. If you sign up with us for ten years, you will have the security of knowing exactly how much money you're going to be receiving at the same time every month for the next decade. This gives you more freedom to plan for the future and removes the worry of unpaid rent. You will never have to worry about covering your mortgage or being short of the money that people owe you. We'll even manage your property and inspect it regularly throughout the term too.
Our leasing service is completely free to all landlords and investors. As a result of this, you'll never have the surprise of any hidden charges when you choose us to provide your rent guarantee. We won't charge you a penny throughout the entire term you are with us. This makes us the most cost effective choice you could find. We also offer the highest available guaranteed rent for all our clients, optimising the profit you can make from your investment as well as making your life simpler. Not only this, but the service is also really quick. Your rent payments will commence the very next day after you sign up with us.
Call on Finefair today
We do not just offer guaranteed rent in Isleworth, Lampton, Lower Feltham and other areas of London – our service is nationwide. Get in touch with us today to discuss your needs and discover how guaranteed rent can benefit you.