At Finefair, our most popular service is our guaranteed rent in Hornsey and other areas over London. This is fast, convenient, and profitable for all types of investors throughout the entire country. A growing number of landlords are choosing guaranteed rent in Hornsey as the many benefits of these schemes become more obvious.
So many reasons to work with our team
Of course, one of the most attractive advantages of guaranteed rent is the fact that it gives you great security. You will know exactly how much money is arriving in your account each and every month. You'll never have to worry about losing out on money as we keep paying the rent even when the property is unoccupied. Those void periods will be a thing of the past.
Enjoy guaranteed rent in Hornsey and further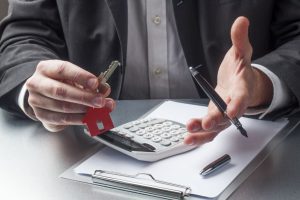 Another great benefit of our guaranteed rent schemes is the fact that we manage your properties throughout the entire term. With so many years of experience, our team are known for offering a superb standard of management. We always provide a totally comprehensive service to all clients. This enables busy landlords to go about their business in complete confidence. We are extremely versatile and can do all the necessary work associated with property management. So, you can save vast amounts of time while still making a good profit from your investment. To top it all off, we don't charge a fee for this service.
Reach out to us today
We don't just offer guaranteed rent in Hornsey, Muswell Hill, Noel Park and other parts of London. In fact, we cover the whole of the UK. If you own properties anywhere in the country, call us now. You will be able to find out what we can do for you, no matter what is within your portfolio of investments.