Are you tired of wondering whether your rent money will turn up on time? Are you too busy to focus all your energy on managing your properties and chasing up the rent? Well then, our guaranteed rent in Highgate could be the answer. We can guarantee your rent anywhere in London and the UK. So, whether your properties are located in a London location such as Hornsey or Muswell Hill, or a completely different part of the country, you can trust that we have a solution to offer you.
Invest in guaranteed rent for Highgate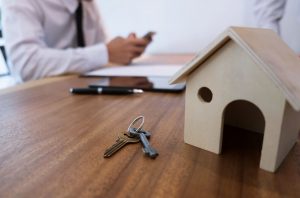 A growing number of property investors are coming on board with our guaranteed rent schemes. This is because of the many advantages they offer. Imagine knowing exactly how much rent you will be getting for the next ten years – the same amount every month. This happens with no breaks, even if you don't currently have any tenants. When you decide to work with us at Finefair, you can enjoy that peace of mind. You will be able to start planning your financial future knowing exactly how much money you will have coming in.
As well as paying the rent, we'll also manage your properties. Our team will inspect them regularly and prepare reports. This will keep you up to date with everything that's going on. At the end of the term, you'll get your property back in a great condition. This is of course apart from the expected wear and tear.
Contact our established team today
If you think guaranteed rent in Highgate is the right option for your property portfolio, please get in touch now. You can give us a call on 020 8554 0500, send an email to info@finefair.com, or fill out our valuation form. There are no fees, an extremely experienced management team, and the highest guaranteed rent. As such, we're the number one choice for all types of investors and landlords.