If your tenants give you more hassle than profit and you're in search of a new way to manage your investment properties, turn to us. Our offers for guaranteed rent in Hanworth could be the right choice for you. When you go with one of these schemes, you will get a regular monthly amount straight into your nominated account. There is no hassle or gaps in the payments with this. You'll even continue to receive payments if the property is empty. This gives you complete security so you know exactly how much money you're going to get each month. You'll never again have to worry about unreliable tenants or how you are going to cover the mortgage.
Here to help with your properties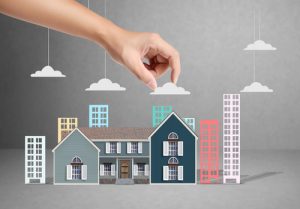 At Finefair, we offer outstanding guaranteed rent schemes covering the whole of London and the UK. Regardless of whether you own properties in London areas such as Hatton and Heston, or even in a completely different part of the country, we will provide the help you need. We're the only property company who will guarantee rent on any kind of property from the smallest to the largest, the oldest to the newest. Whatever your requirements you can be confident we have a guaranteed rent scheme to offer you.
The scheme is designed to offer maximum convenience and ease to our clients. You'll receive payments at exactly the same time every month straight to your account. Our payments are fast and reliable, commencing within 24 hours of you coming on board with us. It has never been easier or faster to guarantee the rent on your investment properties.
Get in touch with our team now
If you wish to find out more about our guaranteed rent in Hanworth as well as the rest of the country, give us a call. You will be able to discover why this is the best choice for you as a landlord. Furthermore, we can discuss your requirements with you to make sure we provide what you need from us.