Many landlords worry about receiving their rent on time. Plus, they want to make sure that their properties stay in good condition. It could be that you're based overseas from your property or are too busy to manage your investment properties by yourself. Or, maybe you have experienced problems with letting your property in the past and want a new way to do things. Well, we are here to tell you that guaranteed rent can be extremely useful to you. At Finefair we offer the highest available guaranteed rent in Heston, Hounslow, Hounslow West and all other areas of the capital. With our nationwide flexible service, we can offer guaranteed rent on any UK property. We do this regardless of its size, age or type – it has never been so simple to guarantee your investments.
An experienced team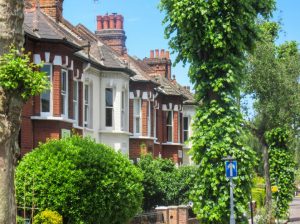 We regularly work with a huge variety of different landlords. Some of these people only want a rent guarantee for a relatively short amount of time. But, there are also others who are looking for a long term solution to their rent payments. We offer terms of any length from one year right up to ten years. This means that no matter what you require, we can provide a scheme to suit you.
It's in our interests to achieve the highest guaranteed rent for our clients. In fact, we have become well known as the leading provider of this service in the whole of London. Not only do we give you the highest guaranteed rent, but we also offer an extremely convenient service. The payments begin within 24 hours of you signing up. So, you will never have to wait around for your money. On top of this, we offer full management as well as paying the rent. With this, we can ensure that your property is looked after to the highest standards of professionalism.
We are here to help you
If you are interested in guaranteed rent in Heston or anywhere else in the country, we're the best choice for you. Finefair provides optimum profit, value for money, ease as well as convenience. Get in touch with us soon to discuss your individual needs and we will do all we can to accommodate you.