Are you concerned about money? Do your rental properties take up too much of your time? Do you want a way to guarantee your monthly income without sacrificing the day to day management and upkeep of your properties? Then you may want to think about guaranteed rent in Hammersmith. At Finefair we provide unique guaranteed rent schemes to landlords throughout the country. This keeps people ahead even in difficult times.
So many reasons to work with us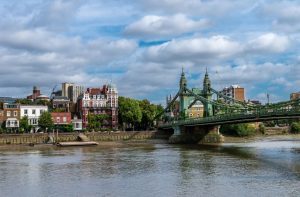 Guaranteed rent is extremely simple for you and saves you time and stress. How it works is that we will pay the rent directly to you, rather than you receiving rent money from your tenants. This way you get paid no matter what the circumstances – even if the building is vacant. We will also manage and take care of the property throughout this time. Our establishment will cover the cost of repairs and inspecting the premises to ensure it stays in good condition.
We are the only property company to guarantee the rent on any kind of property. However large or small the property is, whatever its age, type or location in the UK, we will consider providing a suitable scheme for your needs. Our team will be more than happy to go through the specifics of a guaranteed rent scheme with you. This will help you determine if this is the path you wish to take with your property investments.
You're in the right place for expert services
If you want a company that specialises in short or long term guaranteed rent in Hammersmith, Barons Court, Hurlingham or anywhere else in the country, look no further than Finefair. We have many years of experience in property management and an outstanding approach to guaranteed rent. This makes us stand out from other property companies in the capital so get in touch today.