Over the years we have worked with a huge variety of different clients. We are experienced enough to truly understand the difficulties facing modern investors. Our guaranteed rent in Hurlingham and beyond is extremely popular with all kinds of investors. They know that this method offers them a practical and profitable solution to their financial and time management problems.
The guaranteed rent Hurlingham loves to use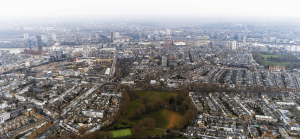 The way the scheme works is as follows: once you have decided to go with our offer for guaranteed rent, your payments will begin within 24 hours. You will then continue to receive a monthly payment on the first Friday of each month automatically. This happens by BACS payment, for as long as the agreed term lasts. This could be anything from six months, up to ten years. Whatever happens, you are always guaranteed to receive this money. This is the case even if your property is vacant.
We guarantee to achieve the highest rent for our clients and never to charge you any management fees. When it comes to leasing your property, we are the most experienced, dedicated and versatile company you will find in the capital. Not only will we pay your rent to you, but we will also manage your properties. We will ensure everything keeps ticking over smoothly throughout the whole term. We will repair any damage at our expense. When the term comes to an end, you will get your property back ready to let or sell.
Don't delay and get in touch
If the idea of getting your rent paid and property managed professionally appeals to you, and you would like to find out more, do not hesitate to get in touch with us. Whether you require guaranteed rent in Hurlingham, Parsons Green, Oakwood, or anywhere else in the UK, we can offer the perfect scheme for you.