If you are interested in guaranteed rent in Barons Court or anywhere else, look no further than Finefair. It could be a very beneficial option for you as a property investor. We commit ourselves to helping landlords across the entire UK with their rental properties. This is regardless of whether they need a full management service, guaranteed rent, or a combination of the two.
Make the most of guaranteed rent in Barons Court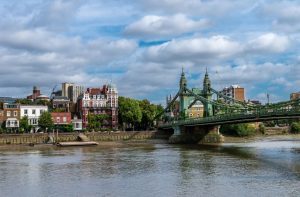 We are a national property company with many years of experience. Our team also has a passion for providing the finest service to all our clients, whoever they may be. We can provide an outstanding guaranteed rent scheme that suits your needs. We do this irrespective of whether you're concerned about finding the right tenants or you have suffered financial problems in the past with unpaid rent. Or, it could be that you simply want to save time on managing the property and chasing up rent payments.
Work with the leading Finefair team
There are so many benefits when you choose our guaranteed rent in Barons Court. You will never again need to worry about finding a tenant. As well as this, you will never miss out on a rent payment because we will guarantee to deposit the money in your account at the same time every single month. Moreover you can enjoy long term security with us as we offer schemes lasting up to a decade.
In addition to these advantages, we are also the only company who will offer guaranteed rent on any type of property in any UK location. This includes all districts of London such as Hurlingham and Old Oak Common. Call us now to learn more about what we can provide for you, whatever your circumstances as a landlord. It has never been so easy to get the help you need with your investment properties.