We are a unique property company with a difference. The reason we stand out from other property companies is because of our outstanding guaranteed rent scheme. We offer it to all property investors throughout the entire UK, regardless of the type of properties they own. We are the only property company to open this offer up to all investors. This level of flexibility has made us one of the leading property companies in London. Whether you want guaranteed rent in Old Oak Common, Parsons Green, Sands End or another area of London, or anywhere else in the UK, we can provide for you.
We'll pay your rent regularly and always on time, regardless of what happens. You'll continue to make a profit even when your property is unoccupied. This is an advantage that is unique for guaranteed rent customers.
Providing guaranteed rent Old Oak Common can count on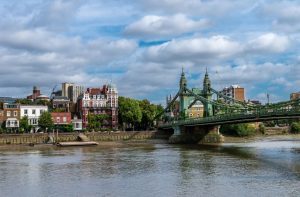 We completely tailor our guaranteed rent offer to your needs. It includes full management of your property throughout the whole term. No matter how large or small your property, we can deal with all the time consuming jobs which busy landlords have to deal with. From paperwork to viewings and appointments, from dealing with tenants to covering the cost of repairs, we do it all. From the day you sign up you will not have any concerns about council tax, bills, tenants, maintenance or any of the other issues which landlords usually face.
Contact the Finefair team now
Forget about problem tenants and missed rental payments. With our guaranteed rent in Old Oak Common, all your worries will be gone. Just call us today to learn more about what we can do for you. As we commence payments within 24 hours of you singing up, you will start enjoying the benefits of guaranteed rent straight away.