A lot has been written about the difficulties of the UK property market. As a landlord, you may have faced some struggles yourself. A common problem facing landlords is when tenants are unable to pay the rent for any reason. Another example is when properties simply end up empty for a time due to a lack of suitable tenants. If you worry about these problems or have lost out in the past for reasons like this, then you may wish to think about guaranteed rent in Fulham and other areas of London.
Guaranteed rent in Fulham and further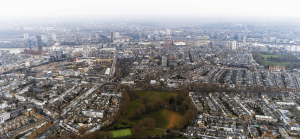 Finefair provides guaranteed rent all over the capital and the country. From London locations such as Hammersmith and Barons Court to the other end of the UK, we provide support. With such a wide reach and more than ten years in the business, we are proud to say that we have helped many investors to overcome their problems and make a success out of their investment properties. We pay a guaranteed amount straight to your account each and every month. This removes your financial worries and ensures that you can make a profit from your investment.
Alongside paying the rent, we manage the property on your behalf. But, we do not charge for this service. With such an amazing offer, it's no wonder we are the number one choice for guaranteed rent in Fulham and beyond.
Don't wait any longer and call today
So, if you like the idea of guaranteed rent in Fulham or anywhere else, just get in touch. We can help you discover more about how Finefair can reduce your workload and increase your productivity. This is while paying you a guaranteed monthly sum. Whatever is contained within your investment portfolio, you can always be certain we have some valuable advice or great services to offer you.