Guaranteed rent in Feltham and further can be an excellent solution for busy landlords. When they need a new way to handle their property portfolios, this is perfect. When you are taking part in a guaranteed rent scheme you have the advantage of getting your rent paid by a reliable property company each and every month. What this means is that you're not relying on tenants for your income. This protects you against eventualities such as the tenant losing their job or failing to pay. It also means you'll continue receiving rent even if the property is empty for a while.
A leading team offering premier services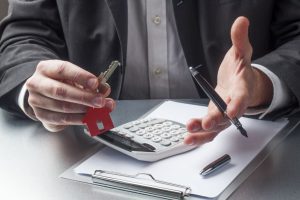 Here at Finefair we offer outstanding schemes for guaranteed rent in Feltham, Grove Park, Gunnersbury and the rest of the country. We're the only property company who will offer guaranteed rent on any type of property. We do so regardless of its size, type or location. So, whether you have a single London-based property or own several properties scattered across different areas, we can offer you a scheme to suit your needs.
Comprehensive guaranteed rent in Feltham and more
By taking care of and managing your property throughout the term, we ensure that you have nothing to worry about. This is the case even if you are based far away from your investment properties. Our regular inspections will ensure that everything keeps running smoothly. Also, we will return your investment to you in its original condition.
If you would like to learn more about guaranteed rent in Feltham or any of the other property services we offer, give us a call. We will be happy to let you know more. It has never been simpler to get the help you need with your property investment portfolio. Payments begin just one day after you sign up. As such, you could be enjoying the benefits of guaranteed rent very soon.