Guaranteed rent is a great choice for landlords and property investors who are concerned about their finances. When you are taking part in a guaranteed rent scheme, you will get your rent paid each and every month at the same time. This happens even when you don't currently have any tenants. These types of schemes give you complete peace of mind. They provide reassurance that you won't miss out on an income from your rental property, no matter what the circumstances. We are the number one choice for guaranteed rent in Grove Park. This is as well as Gunnersbury, Hanworth and all other areas of London.
Guaranteed rent from specialists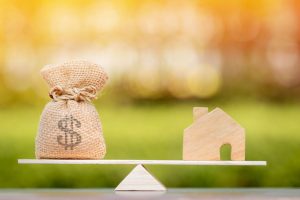 We have many years of experience and the most flexible guaranteed rent offers available anywhere in the UK. Consequently, we stand out from other property companies offering this service. We're the only property company who will guarantee rent on any type of property anywhere in the UK. So, whether you have investments in the capital or in a different part of the UK, get in touch with us. We are sure to have an offer for you.
Our payments will begin just 24 hours after you sign up. As such, you won't have to worry about waiting around for your payments to begin. With no management fees or commission, you will never be surprised with unexpected payments. We will even manage your properties for you. Our team is able to handle all types of management jobs from performing inspections to dealing with repairs and maintenance to handling bills and council tax. You won't have to worry about anything as we can handle as much of the work as you need.
Learn more and start working with experts
If you are interested in finding out more about guaranteed rent in Grove Park or any other area of the UK, then get in touch with us. We can provide further information about this or any other area of our work.