One of the most popular and widely-used services we offer is guaranteed rent in Enfield. In addition to this, we work in Barnet, Richmond Upon Thames and all the other diverse boroughs of London. Many landlords and investors choose to take advantage of this fantastic offer. This is because it gives them a level of financial security that can't be beaten. You will enjoy complete peace of mind and never have to worry about rental payments appearing in your account when taking part in this scheme. This applies even if the property is currently vacant.
Guaranteed rent Enfield loves to use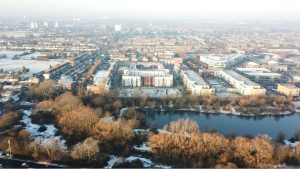 Many of your responsibilities will be relieved when you decide to participate in guaranteed rent. In addition to this, you will receive the highest possible guaranteed rent with us. We don't charge you, so it's in our best interest to achieve the highest possible income for you. This is precisely what our team will accomplish for you.
We are unique amongst other property companies offering guaranteed rent in Enfield as well as the rest of London. This is because we can apply this offer to any type of property, anywhere. You don't have to own a large property portfolio or a particular kind of property to enjoy our guaranteed rent. With no management fees or commission, it makes good financial sense to work with us.
You won't have to worry about council tax, bills, maintenance or finding suitable tenants again when you decide to come to us for guaranteed rent. You can save time and also have the security of guaranteed monthly payments wherever you are. Consequently, you will be free to get on with other business. These schemes are designed to be flexible to fit into your life. They last anywhere from one year to ten years. So, why not give us a call today to find out more?
Locations