A growing number of landlords are choosing our outstanding offers for guaranteed rent in Enfield Wash. Whether you want to get your rent paid on properties in this area of London, another part of the city, or even another area of the country, we can help you at Finefair. We can take on any property of any size. So, whatever your property portfolio contains, you can hand over the reins to us. Rest assured, everything is being handled by an expert team who always have your best interests in mind.
A service loved by many
Your payments will begin within 24 hours and we'll achieve the highest possible guaranteed rent for you. This makes us the leading choice for all landlords who want only the best services for guaranteed rent in Enfield Wash and beyond.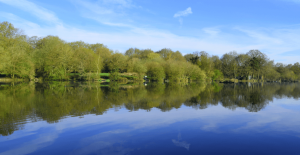 Our management team will take great care of your property throughout the entire term. Consequently, you won't even need to think about paperwork. This includes any of those other time consuming jobs such as answering questions from tenants, or chasing up rent. We'll also inspect the property on a monthly basis. This will give you the peace of mind that comes with knowing that we are caring for and regularly checking everything. Imagine the sheer amount of time and hassle you could save by working with us.
Offering guaranteed rent in Enfield Wash and other areas
From a large block to a HMO to a small single property, we can help. Our team will guarantee your rent with no problems and no breaks. We don't just deal with properties in this particular part of the country either. From areas of London such as Forty Hill and Freezywater to completely different regions of the UK, we cover the entire nation.  Start enjoying our amazingly flexible guaranteed rent offers by getting in touch with us.