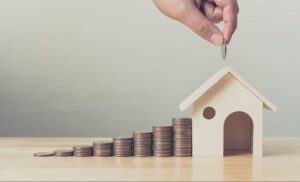 We're dedicated to helping all kinds of landlords and property investors to optimise their investments. One of the ways we do this is by offering guaranteed rent in Cranford. We also provide this service in East Bedfont, Feltham as well as across the whole of the London area, in addition to the rest of the UK. This scheme involves us paying your rent for a fixed period. This could be as short as one year or as long as ten years.
We are the first choice for all sorts of investors. This is due to the speed and simplicity of our services. Your payments can begin just 24 hours after you sign up with us. We provide a comprehensive package of services. This includes property management, finding tenants, dealing with maintenance and all other day to day tasks. In addition to this is paying your rent each month, even if the property is vacant.
Property maintenance with guaranteed rent in Cranford? We offer this
We'll even inspect the property each month to make sure that it's being maintained to the highest standards. So, you can get it back in its original condition when the term ends. We make your life easier and give you the peace of mind you need for success in the competitive world of property investments. With so many great features, it's not surprising that our guaranteed rent scheme is the most popular service we offer.
Contact the Finefair team today
If you're interested in guaranteed rent in Cranford, please get in touch as soon as possible. In fact, we can pay your rent on any property within the UK so turn to us to find out what we can offer you. We provide the most profitable, flexible and simple guaranteed rent schemes available in the country. So, why go anywhere else?