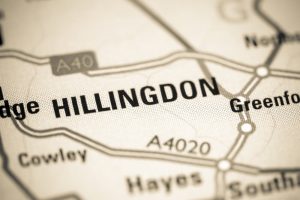 Finefair is a business that constantly aims to set and meet the highest possible standards when delivering all of our services. This is why we are among the greatest guaranteed rent companies Hillingdon has to give. Our team assists the private and public sectors when they come to us. Every service is bespoke so it can meet the client's exact requirements.
For more than 15 years, we have done everything in our power to help investors and landlords. Even to this day, the schemes we provide are the most popular with these professionals. That is because ensuring their investments has never been easier with anyone else. As the chosen supplier of local authorities in London, we can offer you the finest guaranteed rent in the capital. We are also available to aid clients whether they live locally, in the UK, or abroad.
What you need to know about our schemes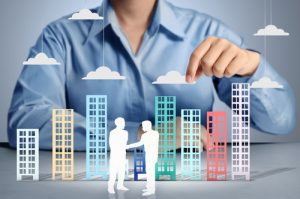 If you have never encountered guaranteed rent schemes before, one thing you need to know is that there are several advantages to using them. For example, we will see to it that you receive a fixed income for a term of your choosing. This can be anywhere between a single year and ten.
The schemes make sense financially as well since we don't charge you for using our service. Instead, we concentrate our efforts on obtaining the best rate for our clients.
Moreover, regardless of whether there are tenants residing in the building or not, you will receive the money. These payments begin within ten days of you starting our scheme. As a result there aren't going to be any long waits here. You can enjoy that stable income immediately.
Let us take care of it
The financial advantages merely scratch the surface of things however. Since you are working with one of the most competent guaranteed rent companies Hillingdon has, everything is incredibly convenient for you.
Whether it is working with tenants or handling council tax matters, we will take care of it. This shall leave you with more time to take care of the other vital parts of your life. At the same time, you won't have to worry about money.
Eventually, the scheme will come to an end. When it does, you will retain full responsibility and ownership of the property. Thanks to our professional service it will be in its initial state.
We know how the market works
Having specialised in real estate for as long as we have, we are fully aware of how complex the numerous property markets can be. London is no different. You must think about an array of details before moving forward. Not to mention, you could do with help from a team that has sufficient knowledge and experience of the market. We will see to it that you make the correct choices.
Contact us to see why we stand out from the guaranteed rent companies in Hillingdon
If you have any questions or special requirements, talk to us about them. We are confident we can offer a service to suit you. For example we can cater for any kind of portfolio and handle the challenges that come with blocks, estates and more.
With us you are working with one of the leading guaranteed rent companies Hillingdon has, you are welcome to contact our team. Our email address is info@finefair.com and the phone number is 020 8554 0500.