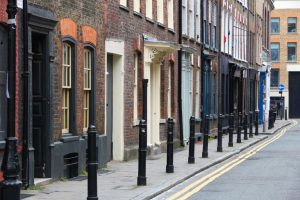 Finefair is a business that sets and achieves standards like no other. For years, we have been assisting a vast array of clients in meeting their requirements. This includes gathering and protecting rents. In fact, we have become one of the greatest guaranteed rent companies Hackney has.
Our client list includes countless investors and landlords. This is because our schemes are the most popular amongst their groups. As the preferred supplier of most local authorities in London, we can make sure they get the most out of their time with us. There are specific reasons as well.
0% commission
The first is we guarantee you pay 0% commission. Finefair does not charge our clients anything for this service. Consequently, it is easy to gain value for your money. However, you should not make the mistake of assuming that we will offer a terrible experience for the lack of charge. Instead we are always professional, reliable, and will look after your portfolio.
24-hour maintenance
Another reason is the 24-hour maintenance we provide. Something that often happens is that people struggle to find skilful people who can carry out repairs when they need them. As a result, we have made it a point to be on call all the time. The way our property management service works is that we have the right tradespeople doing the right jobs. They keep their eyes on your building so it stays in prime condition.
A set income for you
We will also supply you with a fixed income. This shall be for a term of your choice, between one year and a full decade. The guaranteed rent services also make sense financially. As we said previously, there is no charge for this service. We devote all our time to achieving the best rates for you instead. Furthermore, each client receives money even if there aren't any tenants in the property. Within days of your entry to the scheme, the payments shall start. Enjoy that stable income right away without having to wait.
How does convenience sound?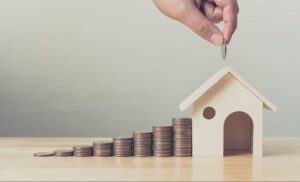 Best of all, we make everything as convenient as possible. This is thanks to us being one of the top guaranteed rent companies Hackney has. Whether it is tenants or council tax, you can expect us to take care of it. While we are attending to these needs, you can use the free time to sort out the affairs in your busy life. You will still make money whilst doing so as well. When the scheme comes to an end, you will have complete ownership of the property and responsibility for it. Expect it to be in its original condition too.
Guaranteed rent companies in Hackney
Our solutions could be ideal if you find that you are too busy to organise the details and make money all at once. Don't wait any longer and get in touch with one of the finest guaranteed rent companies Hackney has today. We are sure you will love our service.
If you want to discover more about Finefair, you are welcome to contact us. Our phone number is 020 8554 0500. For emails, you can use the address info@finefair.com.