As a landlord, you want to know that you'll receive the rent you are due, on time every month. On top of this, you need to know that your important properties will be inhabited by trustworthy tenants. If you want to ensure that all these bases are covered, why not consider looking into our schemes for guaranteed rent in Chadwell Heath? With our help, you won't have to worry about making rent each month.
Don't miss out on the benefits of our services
In a nutshell, guaranteed rent involves us becoming your "tenant" and paying your rent every month. When you come on board with us, we will handle all the aspects of management. This includes finding the right tenants, as well as communicating with them about viewings and appointments. This isn't all though as we will assist with completing paperwork and inspecting the property regularly once they have moved in too.
Guaranteed rent in Chadwell Heath is an investment that pays off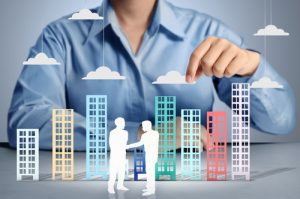 The main advantage of taking part is that we will pay you your rent on the first Friday of every month. This will take place no matter whether the property is occupied or not. You also have the benefit of saving time on day to day tasks as we will manage them all for you. It makes your life much simpler all round when you work with us.
If you like the idea of receiving your rent no matter what, choose our guaranteed rent in Chadwell Heath. Remember, we don't only pay rent on properties in this area of Barking and Dagenham; whether your investments are located in another area of London such as Creekmouth or Loxford, or at the other end of the country, we can provide a package for you. We are versatile enough to cover the whole of the UK. The duration of your guaranteed rent is completely down to your preferences. So, contact the Finefair team today to speak to us.