Guaranteed rent gives you, in a nutshell, completely hassle free letting. We make it really simple for you to guarantee an income from your investments with our comprehensive services. We offer guaranteed rent in Broadwater Farm and further. Not only will we pay your rent, no questions asked, with no breaks, we will also manage the property for you. This is the perfect choice for all landlords who have financial concerns. On the other hand, there are those who simply want a new and better way of making money on their investment properties. Regardless, Finefair can support you.
Wherever you are, call us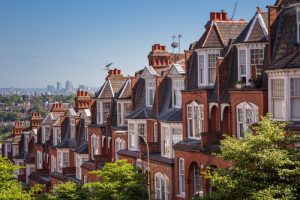 We're the number one choice for people in Broadwater Farm, Crouch End, Finsbury Park and all other areas of London. In fact, we do not just cover London; we work with clients up and down the entire country. Moreover, we offer guaranteed rent on any property in the UK. This fact makes us unique amongst property companies. No matter how large, small, new or old the property, we can provide a guaranteed rent package to suit.
Contact Finefair to enjoy guaranteed rent in Broadwater Farm
We have an outstanding reputation for property management and unbeatable rates. As such, you will not find a better option anywhere else when it comes to guaranteeing your rent. Our management packages are very thorough. They encompass everything from paperwork to taking potential tenants around the property for viewings. We don't even charge management fees for this service. As a result, you will enjoy amazing value for money as well as saving yourself a lot of time.
If you wish to find out more about guaranteed rent in Broadwater Farm or any other part of the country, get in touch with us today. We are confident we will come up with a management and rent package to suit your needs.