As a versatile modern property company, we provide many different services to our clients. But, by far the most popular is our guaranteed rent in Finsbury Park and beyond. There are endless benefits to be enjoyed when you decide to take part, not least the fact that we don't charge management fees.
So much to look forward to
The main advantage of these schemes is the fact that if your property is empty or if the tenant fails to pay for any reason, you will still get paid. Many, many landlords and property investors appreciate the complete peace of mind this gives them. They have come to us over the years to participate in our guaranteed rent in Finsbury Park.
Aiming for excellence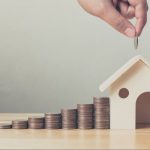 We promise to achieve the highest possible guaranteed rent for you. As a result, you will be able to optimise the profits you make from your investments. Our schemes are available for up to ten years. So, if you need a long term solution we have the answer. Alongside paying the rent, we also manage the properties we deal with. This leaves you free to focus on other areas of your life without having to worry that your investment properties are being looked after.
Ready to enjoy guaranteed rent in Finsbury Park?
Bear in mind we do not only work in this particular area of London. We guarantee the rent in all parts of the capital, from Haringey to Fortis Green. In fact, we are the only property company who will offer to pay guaranteed rent on literally any property in the UK, no matter what kind of building it is. This means you can always be certain we have a great solution for your needs. So, why wait any longer to get in touch with us?