As a landlord, you can find yourself dealing with problems such as the rent not turning up when it's due. If you're tired of the problems that come with lettings and want a new way of working, you should think about coming to Finefair. With us, you can enjoy guaranteed rent in Crouch End. With a flexible and highly affordable service, we're the first choice for all kinds of landlords and investors. Our team has built an outstanding reputation across the whole of the UK.
Why it is such a popular scheme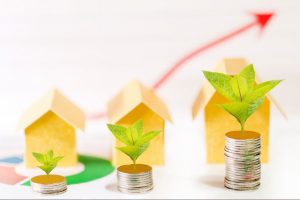 Guaranteed rent is so simple and convenient for you. We will pay your rent into your bank account each month. We will do this regardless of whether or not the tenant has paid their rent, or even if you don't currently have a tenant. This means you will always be confident that the money will be there, no matter what the circumstances are.
On top of paying the rent for an agreed period of up to ten years, we'll also manage your property throughout the term. Our team will take care of any needed repairs and maintenance. On top of this, we complete tedious and time consuming paperwork, and do everything else that needs to be done. With regular inspections, we'll keep an eye on your investments and ensure that the tenants are taking good care of it in your absence.
Reach out to a leading service provider
Don't put up with the anxiety of wondering whether or not the rent will arrive. Instead, contact us today at Finefair and enquire about our guaranteed rent in Crouch End. Remember we do not only cover this part of London with our service; we work with clients throughout the entire country. This includes other areas of the capital such as Finsbury Park in addition to Fortis Green, to name just a few.