Having your rent guaranteed is perfect for any landlord. Not only do you not have to worry about losing money during void periods of tenancy, but it ensures that you get a payment at a uniform time each and every month. Whenever you need guaranteed rent in Bounds Green, Bowes Park, Broadwater Farm or anywhere else in the UK, we can help. We will provide it to you and ensure that you get the most from your property. We are Finefair, and we are here to help you get the most out of your property.
Providing guaranteed rent in Bounds Green and other services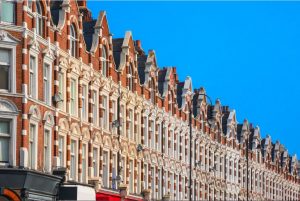 When you've purchased a property for letting, any void periods can leave you without an influx of money. By signing a contract with our team at Finefair, you can overcome any problems with tenants and bills. You can then get a guaranteed income from your property. Whether you sign up to us for six months, or for the full ten years, working with us will ensure a steady income with none of the hassle. You will even get money during the void periods, ensuring a constant income.
With us, there's no dealing with tenants, either. We'll handle everything from reference checks to the paperwork, ensuring that your property has an inhabitant as often as possible. On top of this, we will carry out monthly inspections and regular maintenance. Your property will be returned in the shape that you gave it to us in. On top of it all, we ask for no commission.
Contact our leading team now
Our guaranteed rent in Bounds Green is the best way to make the most from your investments. If you have an enquiry about our guaranteed rent service, then please call us today on 020 8554 0500. Alternatively, you can reach us via e-mail at info@finefair.com. We can then answer any enquiries you might have about our services and help you make the most of your properties.