If you're a landlord, you will know how stressful it can be when your property is left empty. It can also be worrying when your tenants can't pay the money they owe. One way to avoid this is to get your rent guaranteed by a reliable, experienced property company such as Finefair. We provide guaranteed rent in Barkingside, Chadwell, and Church End. This isn't even mentioning the work we do throughout the whole of London and the UK.
Leading work from an experienced team
Whether you own properties in the capital or in any other part of the country, we can guarantee your rent for a period of your choosing – anything up to a decade. We are the only property company to offer this opportunity to all landlords. We do this regardless of the size or type of property in their portfolio. With so much flexibility, we are the leading provider of guaranteed rent in the capital.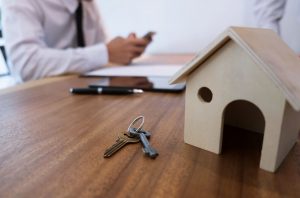 Our guaranteed rent schemes give you a greater level of financial security. In the event of a tenant being unable to pay their rent, for example if they lose their job, you will continue to get your rent paid each month. This is also the case if the property is unoccupied for any period of time. We will keep paying it all year round, for a period of your choice, from six months right up to ten years. Our schemes offer unbeatable accessibility, as they are open to all landlords regardless of the type of property they own.
Call now for the guaranteed rent Barkingside loves using
You can always be certain that we have a guaranteed rent scheme to offer you. So, why search anywhere else for this amazing offer? Finefair can help with your property needs through a comprehensive service. Give us a call now and we will be happy to go through the details with you.