As a landlord, you will be familiar with the hassle and risk that comes with the lettings process. It's not easy to find the right tenants and ensure that your property will always be occupied, so you don't have to worry about missing out on rent payments. One way to ensure peace of mind is to participate in a guaranteed rent scheme. We provide guaranteed rent in Aldersbrook, Chadwell, Barkingside, and all other areas of Redbridge. This is as well as all other boroughs in London along with the rest of the UK.
A great choice for landlords
Our guaranteed rent scheme involves us paying your rent rather than the tenants. So, you will continue to receive your money even when the property is empty or tenants are unable to pay. The scheme includes full management of your property with no extra fee or commission. This makes it a really financially sensible choice for your needs.
Schemes for guaranteed rent in Aldersbrook with Finefair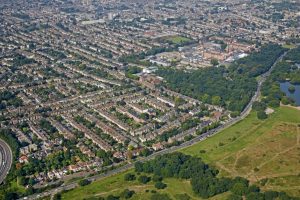 When you decide to work with us, you can ensure you always have money coming in even through uncertain times and void periods. This level of security means that all kinds of landlords and investors choose to take advantage of the scheme. They know they can rely on us for a completely reliable, high quality service. Furthermore, they know that the money will arrive on time in their account each and every month.
Make sure you use our establishment when you're in search of a company who can provide you with outstanding guaranteed rent in Aldersbrook. We are the only property firm to guarantee rent on literally any type of property. This means that our service is available to all landlords and investors throughout the UK. So, get in touch with Finefair today. We look forward to working with you and your properties.