Are you looking for a company who can provide you with the best schemes for guaranteed rent in Aldborough Hatch, Aldersbrook, Barkingside or any other area of London? With Finefair, you're totally in control. You can get your rent paid on a short or long term basis with no doubts and no worries. In fact we will even take on all the management tasks that eat up so much of your schedule. When working with us you will not only save plenty of time, you will also have peace of mind. You will be able to enjoy a guarantee on your rent for up to ten years.
The people you can depend on for your properties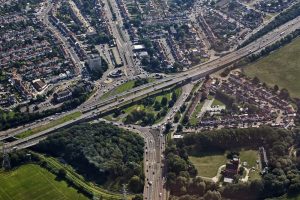 All landlords have concerns about finding suitable tenants to ensure their property isn't left empty. You'll never have to worry about void periods again when working with us. We'll continue to pay your rent each and every month. We do this regardless of whether the property is occupied or not, with no breaks.
Remember, we don't only provide guaranteed rent in Aldborough Hatch. We also do this to all kinds of landlords up and down the entire country. We aim to make these schemes accessible for as many property investors as possible. This is why we don't discriminate between different types of property. We will guarantee the rent on any of your investments. No matter what type or number of properties your portfolio happens to contain, we will help you.
Guaranteed rent Aldborough Hatch should use
If you'd like to know how you can get your rent paid all year round, get in touch with us at Finefair today. When you work with us, you will also be able to know that we will fufill day to day management jobs. Reach out and we can answer any of your questions, and provide you with further information for our services. It has never been easier to get the help you need to succeed in the world of property lettings.