Finefair specialises in property management of all kinds. Because of this, we are the ideal choice to provide you with estate management in Havering. We also offer this service as well as more in Ealing, Redbridge and all other London boroughs. Wherever your estate is located, we can provide you with a package of services. This will always be something thorough, attentive and personal to you. This will ensure long lasting tenancies and satisfied landlords. In addition, you can enjoy continued good performance for your portfolio.
Look to Finefair for support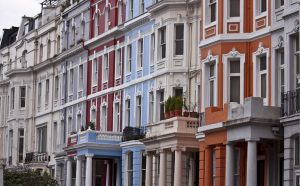 Regardless of how large or small the estate is, we understand that each individual owner wants the highest possible standard of management. Your valuable investment deserves the best management available. This is exactly what we offer here at Finefair. Our team takes a personal and unique approach to every new client. To clarify, we aim to provide management that is tailor made for your needs.
Estate management can be extremely challenging. But, when you are working with us, you will be able to have total peace of mind. You will be able to know that no important details are being neglected. We are able to manage everything, from minor repairs to complete refurbishments or conversions. On top of this, we can attend to all your needs. From dealing with financial matters such as council tax and rent to marketing the property and matching it up with suitable tenants, we do it all.
Some of the best estate management Havering could hope for
If you wish us to only handle some matters while you handle others, we can do this too. You will not find a more extensive service from any other company in the capital. We pride ourselves on standing out from the competition. We do this by offering the most comprehensive management services around.
Our experience, dedication and wide range of skills make us your best option for estate management in Havering. If you wish to learn more about any of the services we offer, simply get in touch. When you reach out to Finefair, you can find out how our team can help. We can also answer any questions you might have so don't delay and reach out.