Finefair Ltd is no stranger to the real estate industry and its various components. We have spent years providing our clients with an array of crucial services. For example we provide everything you would expect from the best letting agents Sutton has to offer. This includes arranging tenancy agreements and rent collection. We can create a bespoke service to suit any need.
Working with an agent is an excellent idea for many landlords. If you are new to it, our help can be invaluable. You may also have other obligations to take care of. That could make it difficult to dedicate enough time and effort to your assets and tenants. An agent can take care of this for you. More importantly, good letting agents can meet the right standards. If something is wrong, we can help resolve it.
A letting agent can do a lot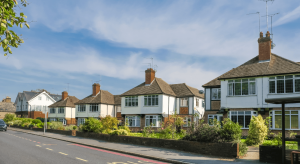 Actually letting properties can take a huge amount of work. We are talking about more than simply finding a tenant. Usually, issues pop up at the building. For instance, you may need to perform some minor repairs. Tenants can also lock themselves out at times and require a helping hand. A letting agent will be able to deal with complications like these.
Something else the top agents will do is perform regular inspections. They do so to ensure that the tenants are properly caring for the building they are living in. Let our team know if you need help from the foremost private letting agents Sutton has.
Speaking of tenants, letting agents also have a talent for checking and referencing them. They screen each potential tenant that comes your way. This does not guarantee that there won't be issues later on. However, such processes reduce the likelihood of this happening. Sometimes, an agent will be able to spot terrible tenants that are known to them. They may also be able to see indications of a criminal tenant.
Letting your properties quicker
If you are aiming to let a property sooner rather than later, then a letting agent can help here too. They will be able to find tenants quicker than you in the majority of cases. They will have access to more resources and can use these effectively.
Full management
Many landlords want the convenience of a full service from a reliable expert. This is why they task the letting agents with it. The great thing here is they get peace of mind that the agent's are taking care of everything.
Talk to private letting agents in Sutton
Locating the right tenants for a property can be difficult for a landlord. However, the team here at Finefair Ltd can help. We can offer excellent services to suit any need. We can even provide council leasing if letting privately is not working for you.
So, if you want to get in contact with the most talented private letting agents Sutton has, choose us. We can talk about everything we can do for you and how we make each service bespoke.