Finefair understands all the challenges that landlords have to deal with. Our goal is to provide the best services so we overcome them and deliver fantastic value. We can do this in several ways. For example we can offer guaranteed rent, council leasing, management and maintenance. We adapt our services to suit any need, making us the most flexible private letting agents Barking and Dagenham has.
Being a landlord is tricky
While investing in property can be a great way to make money, it does not come without hard work. This is especially true if you let the property to tenants. This means you need to handle a number of things including finding tenants, keeping the property in a good condition, and more. Even drafting a tenancy agreement and collecting rent can be tough. That is why it is a good idea to have a professional team helping you. We suit that role and deliver great value.
Benefits of working with Finefair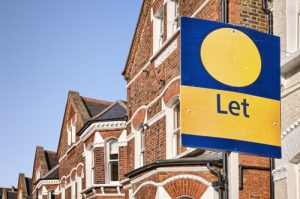 We have built a great reputation in London thanks to the quality of our services. Our goal is to build partnerships with each client that will effectively meet their needs. To do this, we have to be flexible. As a result we give every client the chance to choose exactly what they need from the service. It could be comprehensive help with every aspect of being a landlord. On the other hand it could simply be stepping in to arrange maintenance and managing the properties.
Another big reason we are among the best private letting agents Barking and Dagenham can offer is we have the skills to look after any kind of property. By this we mean we can deal with homes, flats, entire blocks, estates, and more.
To give our partner landlords confidence, we can take responsibility for the upkeep of their properties. As part of this we arrange regular inspections to keep up to date on the condition. We can react quickly if there is a problem and get a professional to do repairs.
Guaranteed rent
We are immensely proud of the fact that we are one of the most highly rated providers of guaranteed rent in London. As a result we can offer assurances on rental income and tackle one of the biggest threats to landlords – void periods. We will find the right tenants for every property. Most importantly, we will be proactive and work to get keep voids to a minimum. Even if there is a time when a home is empty, we will still pay the rent.
Talk to trustworthy private letting agents in Barking and Dagenham
Our team is here to help you however we can. Whether you want a long term service or something short term because you have become an accidental landlord, Finefair will support you.
Contact us today if you have any questions. We can give you more information about the things that make us the most dynamic private letting agents Barking and Dagenham has to offer. In addition, we can recommend the services we think would be best for you.