The team at Finefair Ltd has years of experience offering a wide array of services to clients. We have been able to meet all kinds of specifications thanks to our efforts. One thing in particular we are known for is arranging services with London's local authorities. This can be an excellent way for landlords to locate tenants and gain guarantees on their rent. We are happy to be one of the foremost resources for letting to councils Newham has. Anyone with an interest in this service can talk to us about their needs.
Did you know this was possible?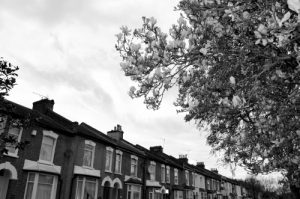 Many people are unaware that letting to the councils is a possibility. The truth though is that councils from all over the UK are usually in search of new property owners to work with. Many of them have distinct schemes. You can speak to us if you would like to know more about ones in London.
The majority of schemes are rather similar. Normally, you will find the differences in the kind of properties the councils are looking for. The lengths and amount of income you'll gain will also be different.
Every scheme shall typically involve you handing your property over to the council. Afterwards, they will be able to use it for the individuals on their housing lists. You will retain ownership of the property; the council is not buying it from you. But they will make the final choice on who will live in the property.
Many people rent privately
With most landlords, you will find that they let their properties to private tenants. However, this may not be the best choice due to how difficult it is. Landlords are responsible for all kinds of details. For one thing, they need to ensure their tenants can legally inhabit the building. There can be big penalties if you don't check this. Furthermore, you must see to it that the property is safe and that it satisfies the local council's requirements. Not to mention, there is the matter of rent collection.
The main thing that landlords worry about though is void periods. This is when they don't have tenants in their property. If they go on for a long time, the landlord will lose a significant amount of rental income. This isn't good if the landlord needs the money for their expenses.
Instead of letting privately, a landlord can work with their local council. Many are on the lookout for properties they can oversee. Teaming up with them can resolve many of the issues people have about property management, rent collection, and void periods.
Find out more about letting to councils in Newham
Finefair has established working relationships with local councils throughout the capital. We work by gaining a greater understanding of what it is they are after in terms of properties. Once we have our answers, we are able to advise clients who need our support. Our people will help them decide whether council letting is their best choice.
Our goal is to provide the best resources for letting to councils Newham can offer. So, anyone with an interest in this kind of service is welcome to contact us. We'll make sure we offer answers to your questions and a clear idea of important things like costs, savings, and responsibilities.