Finefair Ltd can help every individual that looks to London for property investment opportunities. One way we assist them is by offering advice on letting properties. It is critical to decide whether working with the council or privately is the better option. The former is becoming more popular as it is very advantageous. Being the most experienced establishment for letting to councils Lewisham has, we are always ready to assist investors.
The private approach is a challenging one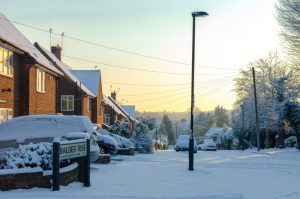 What we have found with landlords is that most take the private letting option. This can be a difficult path to follow though. Here the landlord has an array of responsibilities to take care of. For one thing, they need to ensure that the property is safe for inhabitation. They must also make certain that the tenants can inhabit the building legally. Then there is the issue of maintenance and collecting rent.
Private landlords also tend to have void periods on their mind. This is any time when they don't have any tenants in the property. The longer a void goes on for, the more the landlord is going to lose in rental income. Landlords often depend on this money for covering their costs and mortgages, so a long void can be hard to deal with.
Instead of letting privately, the landlord could work with their local council. Most of the councils you find in the UK are after homes they can utilise. They have people on their housing lists that they must find suitable accommodation for. The arrangement between a landlord and the council can solve the issues of property management and rent collection. It also helps with void periods.
Council letting is very much an option
Many individuals out there are not even aware that this kind of scheme is available. We are here to tell them it is. In fact, we are one of the top sources of info about letting to councils Lewisham has. Here and in many areas within the UK, councils are on the lookout for property owners to partner up with. Several have particular schemes. You can ask us if you have any questions about them.
You will find that most of these schemes are pretty similar. Normally, the differences come in when councils start talking about the sort of properties they require. Some have a specific type they have a shortage of, including family houses. The amount of income and the length of the lease also tend to be different.
With a scheme, you hand the council your property and let them use it for housing their tenants. Ownership shall remain yours but you can't decide who does and does not go into the property.
Finding partnerships for letting to councils in Lewisham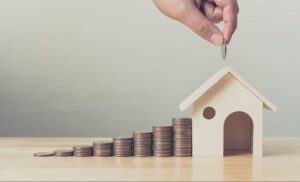 Our team has done the work to establish strong working relationships with many of London's local authorities. We have an excellent understanding of how the leasing schemes function in these areas. Moreover, we know what kind of properties the councils need.
Our people work hard to ensure that everyone benefits from these deals. Property owners receive the rent they are due and councils get access to more homes. Of course, the tenants get somewhere to live too.
So, if you are currently considering letting to councils, Lewisham landlords can depend on us. Please get in touch today; we will offer advice and answer all the questions you have. This can give you the confidence that you are choosing a scheme that is perfect for you.